Barcelona coach Xavi Hernandez believes their team have performed well but lost to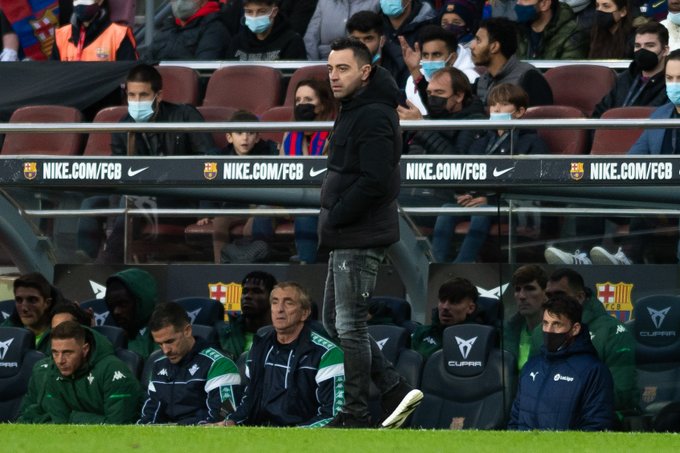 Spanish boss Real Betis. They faced their first defeat after being beaten by Betis 1-0 at Camp Nou, leaving them seventh in the table ahead of an important game against Bayern Munich. Wannick in the Champions League midweek:
"I think we conceded goals while the team were at their best. We have to stop that counter-attacking game. There are moments where we need to be more precise. We knew the transition from Betis," Xavi said after the game.
"We had a really good 20-25 minutes and it's really a pity. It was a punishment that was too strong for us. It was a painful defeat. especially in their own homes. But football is like this. Like we had problems in Villarreal, but we won, today became the opponent who won.
"We have to be a team like Barcelona more in the second half and stop that counter-attack. Our team doesn't deserve to lose."
"These games are Barcelona finals. I don't like losing and we shouldn't lose. Of course it worries me. We have to keep our heads down. Many other modifications We cannot concede a goal like this. We've only been together for a while but it's really a pity that we didn't score today."