Arsenal midfielder Emile Smith Rowe admits he is delighted to be named in the senior England squad. And revealed that he had been tested with Chelsea but was rejected.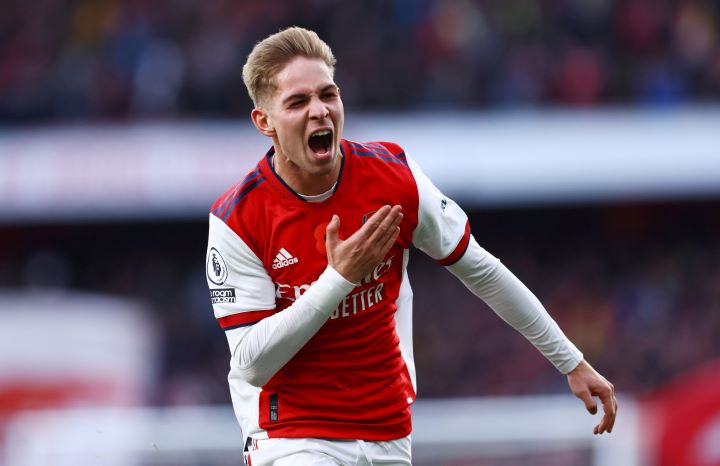 The 21-year-old midfielder was given the opportunity to flag "Roaring Lions" by being pushed up from the U21s to replace some players who are not ready to serve the country.
Smith Rowe Accept that this is a dream come true. And it was something that made his family proud.
"It's a dream come true. I wasn't expecting it," he said.
"I was going to play for the U21s and I got a call from Gareth the day before. He said I would be in the first team."
"It was a wonderful time for me and my family. My mom was downstairs when he called. I'm in the room I immediately ran down to tell her. It was overflowing with feelings. They are very proud of me. And I can't wait to join the team."
"Everything happened very quickly. But I try to stay calm It's incredible to be here. I want to learn as much as possible "
In addition, Smith bowls also revealed that he had the pace to" Sing the Blues "before coming to" climb the big "
" Yes, before I came on. R. Arsenal I had trials at Chelsea teammate session on the local team, "he said,
" he used to test there and he was recommended to me. I don't know how he did it. But I tested my pace with Chelsea, but I didn't pass.
because I was very young But after that I came straight to Arsenal and came in. Then I never looked back."